How to Wash Your Cap
Posted On April 22, 2020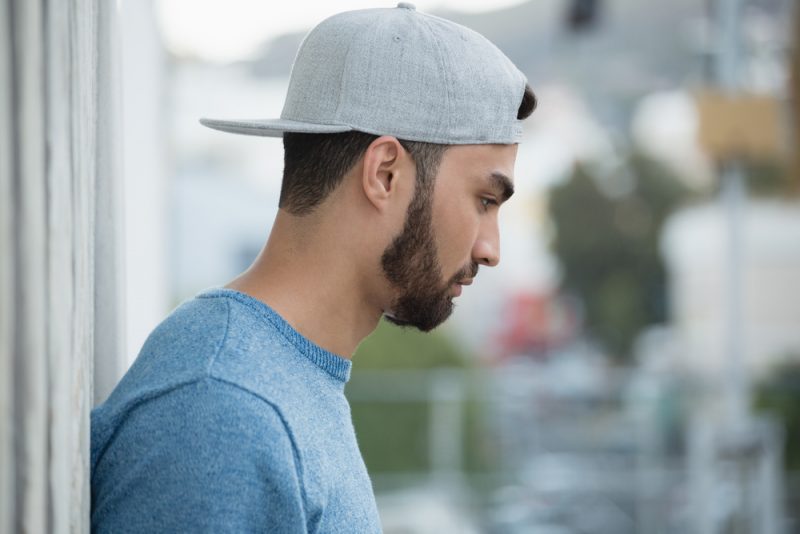 Caps and especially baseball hats, get dirty. And smelly. Repeated wear does that. Just imagine the wear and tear of a cap worn by a baseball player. The dust is thrown up as the pitcher pitches the ball, and flying feet plow the ground. The sweat of the brow and sweaty, grimy fingers! All these leave baseball hats in a messy state. It's then that they need a thorough wash. But baseball hats are unique. Some are commemorative. All have stiff brims. And more rigid washing rules to follow. How to wash a baseball hat is an art. Some would say science, too.
Washing Tips
Most importantly, how to wash a cap without distorting its shape? The hat's age and what material it's made of matters. The manufacturer's tag just inside the hat will reveal secrets on the type of fabric and cleaning tips.
A baseball cap made after 2010 will most likely be a cotton hat. Stains on the hat will have to be removed first. That done, the cap will have to be washed in cold water. Remember, no hot water. And no bleach or dryer.
Investing in cap washers wouldn't be a waste of money. They have plastic frames to hold the hat's shape in place while in the washing machine. There are plenty of hat washer brands available.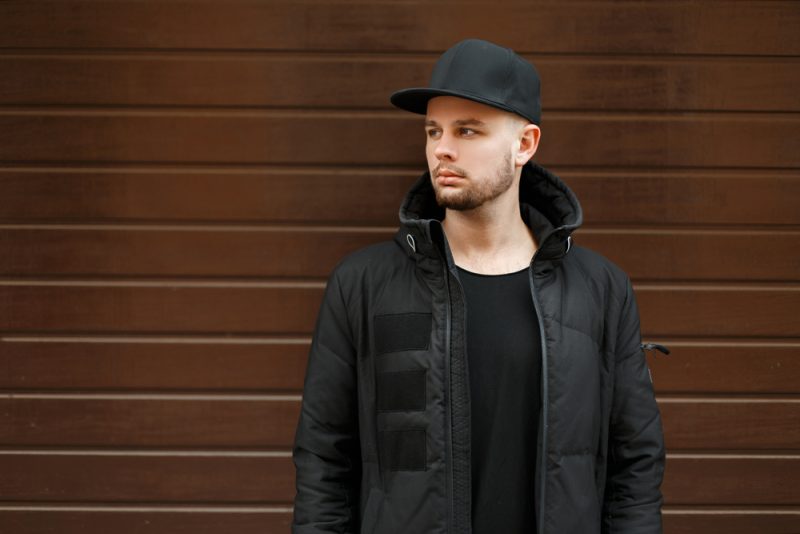 For Hats Older than a Decade
Hats older than ten years will have a cardboard brim. With them, what's called "spot washing" is recommended. The cleaning process is to mix detergent and water and use a soft brush to work out the stains. Keep at it till all the stains vanish. Caution: Don't soak the entire hat in the water.
But if color bleeding is not an issue, go for the plastic container method. The container should have an airtight rubber cover. Place the stained hat in it. Add detergent. Fill the container with warm water. Shut the lid tight and shake. Then, when the hat's cleaned, take it out of the container and rinse. Finally, the last step, air-dry.
Cleaning a Wool Baseball Cap
Woolen hats ought to be hand washed in cool water. Gently washed with a detergent. No scrubbing and no twisting. Rinse hat in cool water. Remove moisture with gentle taps of a towel. Then air dry.
Hat Washer Frames
Nowadays, hats get special treatment with what's called a hat washer. Unique plastic hat holding frames. They are easy to use and fit hats in place without altering the hat's shape. They make sure that the caps thrown in a washing machine doesn't lose an iota of stiffness and shape. All you got to do is follow the instructions.
There are different brands of great hat washers available in the market and even online. There is the baseball cap washer, fit for adults and kids, hat washer frame, or the washing cage. Essentially, hat washers for the washing machine.
Made of plastic, hat washers help deep-clean baseball hats by placing them securely in the hat washer frame, which then goes into the washing machine. The plastic frames remain flexibly secure in the churning water. The hats do not lose shape even as they lose every grain of dirt-spores from every pore.
Recommended Products for Washing Your Cap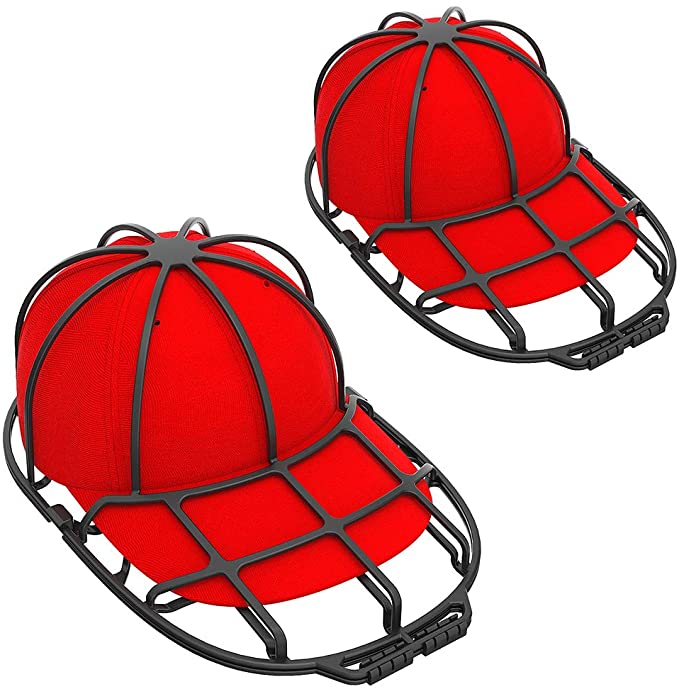 XQXA: They come in 2-packs. Hat cleaners and baseball cap washers, both for adults and kids. They are hat washers for the washing machine and are also called hat washer frames or washing cages. They are available on Amazon, and prices begin from $11.98. They are perfect for baseball caps and trucker hats. Made of durable plastic, they are easy to hold hats. Four clasps keep hats secure in the washing machine.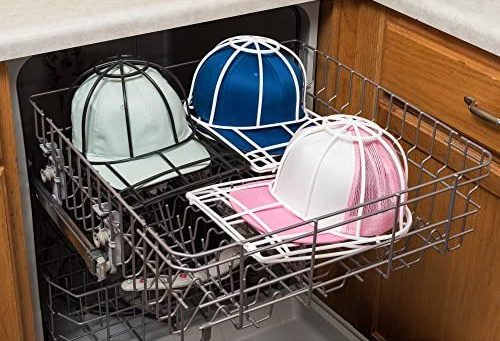 BallcapBuddy: The "original patented baseball cap cleaner." BallcapBuddy is designed for flat and curved bills. They are for dishwashers and washing machines made in the USA. Prices start from $7.90. They boast of keeping hats smell rosy! In circulation for 25 years, BallcapBuddy Cap Washer Hat Washers have an engineered plastic structure.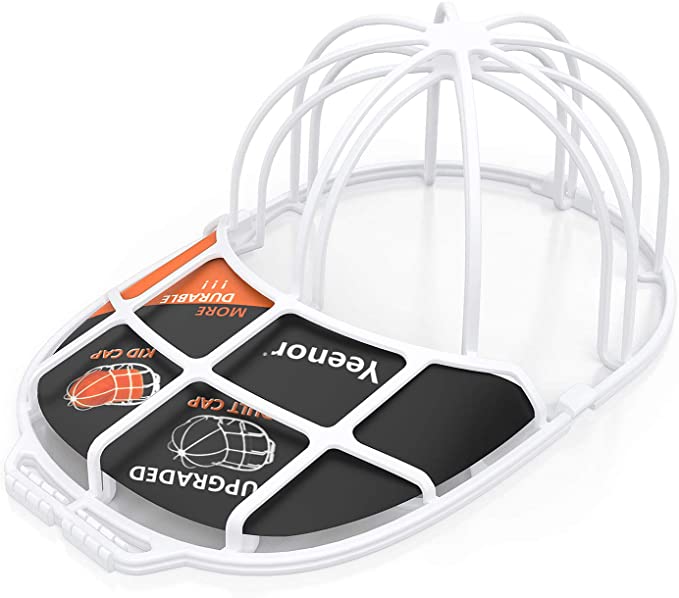 Yeenor Hat Washer: Made of durable, high-quality plastic, this hat washer has a design that snaps lock caps in place in the washing machine or dishwasher. While keeping hats in shape, this upgraded 2-pack baseball hat washer keeps them safe in luggage. Priced at $4.31, Yeenor promises free replacement and guarantees lifetime service.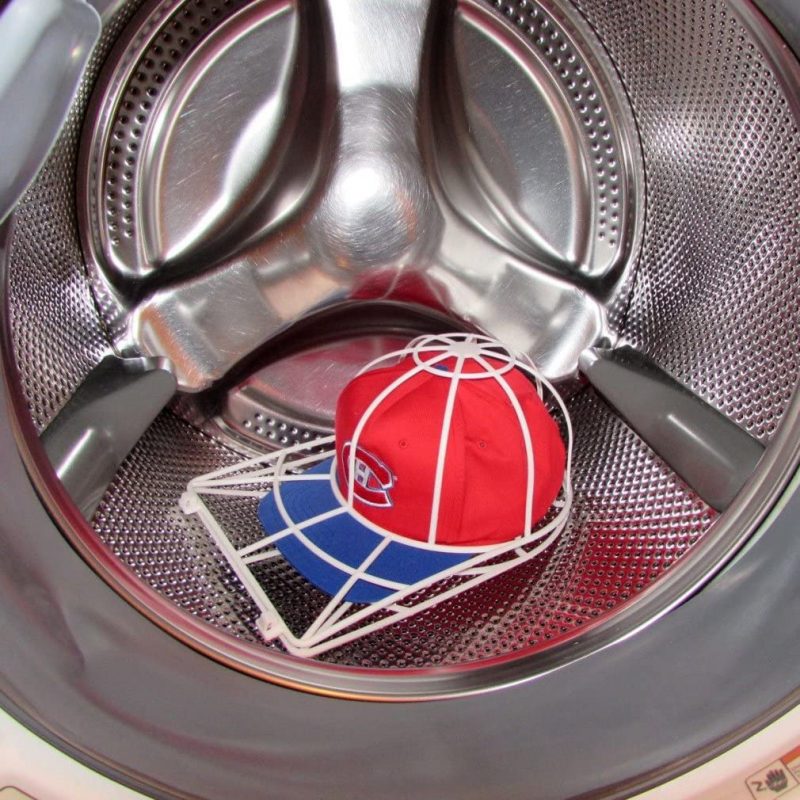 Evelots' Set for 3: Want to clean three hats at the same time? Buy Evelots, the "washing machine and dishwasher hat visor cleaner, set for 3". Prices range from $10.99 and above. They fit both the trucker style and baseball hats. They are lightweight and come with a 30-day return policy. But, of course, they keep hats in shape!