How to Decorate Your Home With Jewel Tones
Posted On December 9, 2020
Jewel tones, when applied to home décor, applies to rich color tones that resemble natural gemstones. Rich rubies, vibrant sapphires, and dazzling emeralds typically take center stage in this dynamic and distinctive color palette. Not only are these colors gorgeous, but they are also extremely versatile and can be used for numerous items — from the wall to the sofa, chairs, curtains, and rug. If you're one of those people who prefers rich hues to an all-neutral space, keep reading to see how you can make this trend work for your home.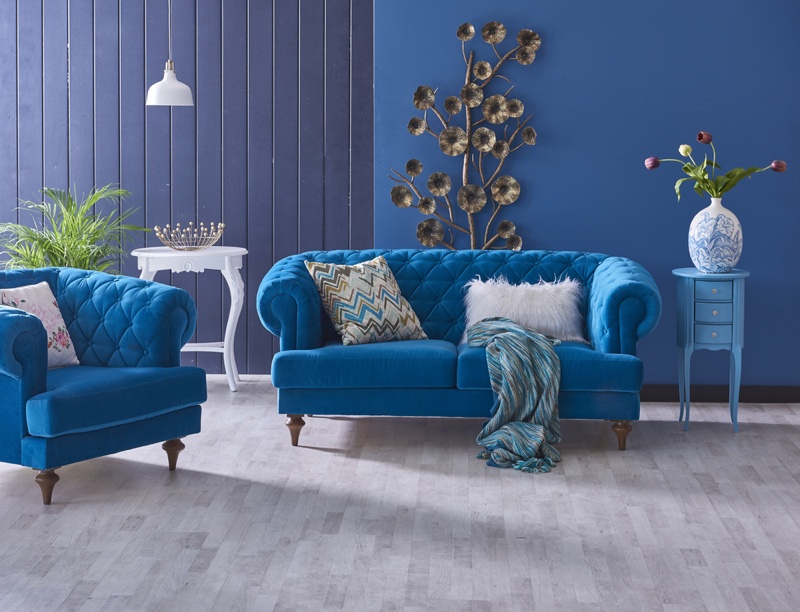 What Are Jewel Tones?
Jewel tones are intense, bold colors that pack a punch. They catch the viewers' attention and win them over with their high level of color saturation. And this is precisely why jewel tones have such a wide range of uses; from home décor to designer clothing and even website interfaces, they're everywhere! What's more, many colors also have religious or ethnic significance, and they often appear in works of art.
Some jewel tones include amethyst purple, sapphire blue, emerald green, ruby red, topaz yellow, turquoise blue, and tourmaline green. What's truly unique is that while some colors are certainly more famous than others, pretty much any colored gemstone can be replicated with a jewel tone.
Many homeowners are torn between using jewel tones or earth tones for their décor. Jewel tones offer you the opportunity to choose from a wide range of colors, while earth tones only cover brown shades. Do you prefer rooms that look warmer, cozier? Then you may want to go for earth tones. Do you like cool hues and intense colors? Then try jewel tones.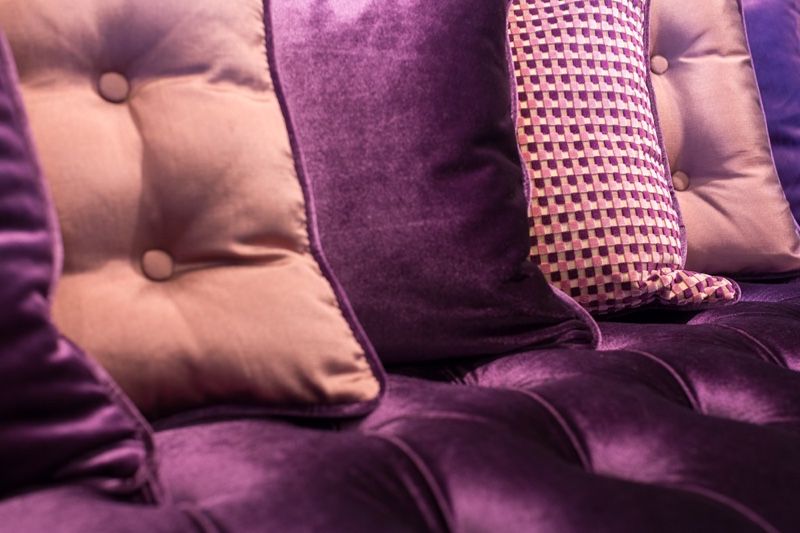 How to Decorate with Jewel Tones
Jewel tones are magnificent, but here's the tricky part — because these colors are so bold, they are not the easiest to incorporate into a design. So, check out these tips on how to pull off this look:
* Go high contrast. Combinations such as mustard and amethyst are a winning mix that creates a lot of difference in a space. This may be a maximalist approach to decorating with jewel tones, but as long as you don't go overboard, the outcome should be fantastic.
* Use neutrals too. When you use only strong colors in a room, you run the risk of it becoming overwhelming to the eye. Add some neutral colors such as deep grays or metallics here and there to provide space for the eye to rest.
* A single statement piece. You don't have to use vibrant colors for the whole room to incorporate jewel tones successfully. One single pop of color in an otherwise neutral space can make a huge statement. Accessories such as pillows or wall art are a great way to bring in jewel tones.
* Bring in some glam. Metallic finishes are a perfect addition to jewel tones. However, you will need to make sure that the metals have the same color tone and finish. But if you can't help not mixing metals, at least make sure there is a dominant one in the space. Warm metals like gold, brass, and nickel work wonderfully with jewel tones.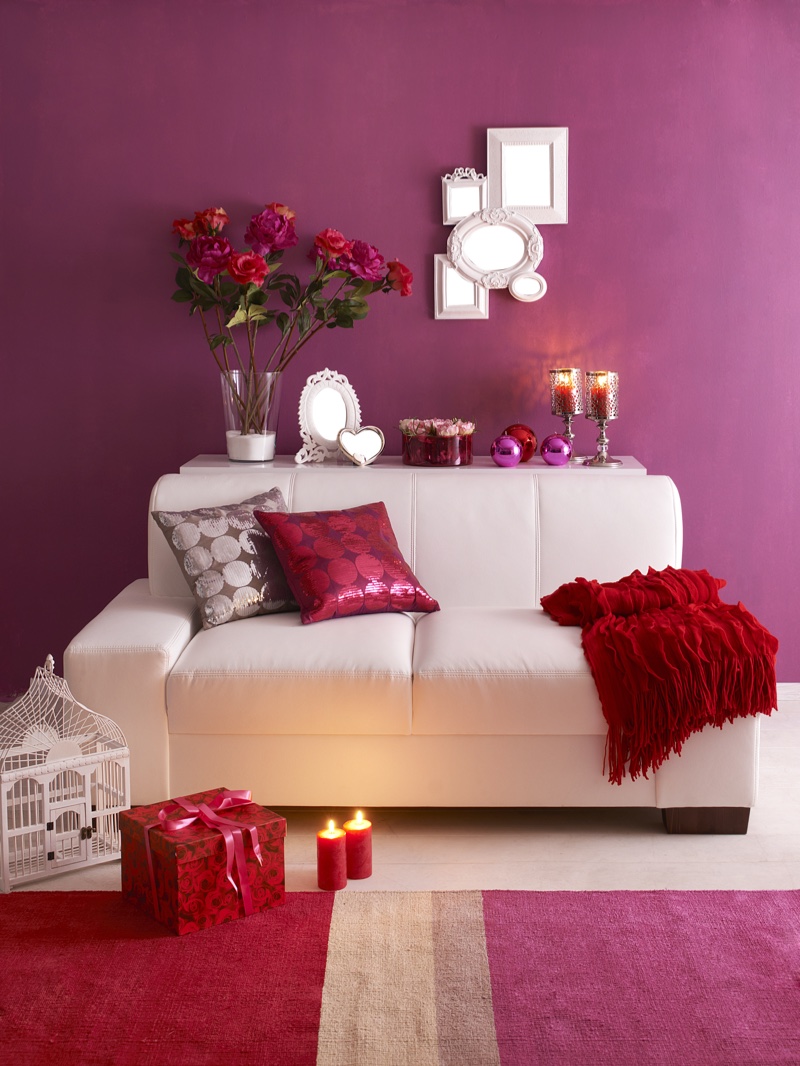 How Not to Use Jewel Tones
When it comes to decorating with jewel tones, there's no room to be shy. However, it doesn't mean you have to go floor-to-ceiling with deep colors. And speaking of bold colors, some people don't realize that the jewel tone family is not comprised only of hues on the deeper end of the color spectrum. Softer tones like warm citrine, light turquoise, and jade will still pack a punch.
Home décor should also be anything but boring. Going in with just one color won't ensure that wow factor you're after. Instead of going monochromatic, choose an analogous color scheme (three colors side-by-side on the color wheel) or complementary colors, as mentioned earlier.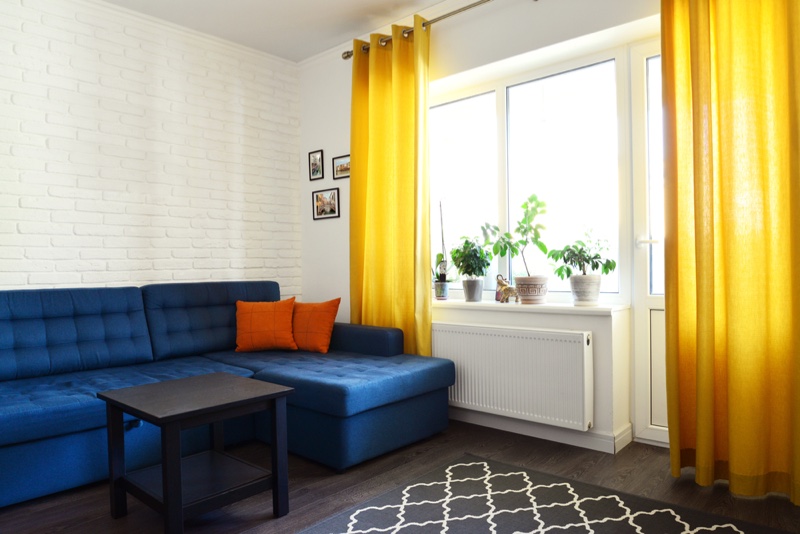 It would help if you also were mindful of fabrics and textures. The material you choose can make or break your interior design. For instance, a decadent fabric like silk or velvet will make your jewel-tones pieces look even more luxurious, while other, cheaper materials may make the colors look dull.
Final Thoughts
Pulling off jewel tones isn't easy, but it's achievable. All you need to do is follow a few simple recommendations and let your imagination and creativity flow. Remember, your goal is to create a space that feels luxurious, so knowing how to combine the colors, fabrics, and textures is key.
When you buy something through Shop Home Idea's retail links, we may earn an affiliate commission.
Shop the Jewel Tone Trend: