Keurig K250 Single Serve K-Cup Pod Coffee Maker: Modern Living Essential
Posted On June 4, 2017
If you're a coffee aficionado and constantly looking for your next fix, look no further than Keurig. The brand produces the perfect coffee makers, making it ideal to have a cup of joe at a moment's notice.
If you have a small space or kitchen, the Keurig is also ideal because of its slim K250 single serve programmable K-Cup Pod coffee maker. The modern miracle retails for $129.99 and comes in a variety of colors. You can track it down in black, imperial red, peacock blue, sandy pearl, turquoise, and white. Amazon offers Keurig's stylish single serve for prices ranging from $99.99 to 111.87.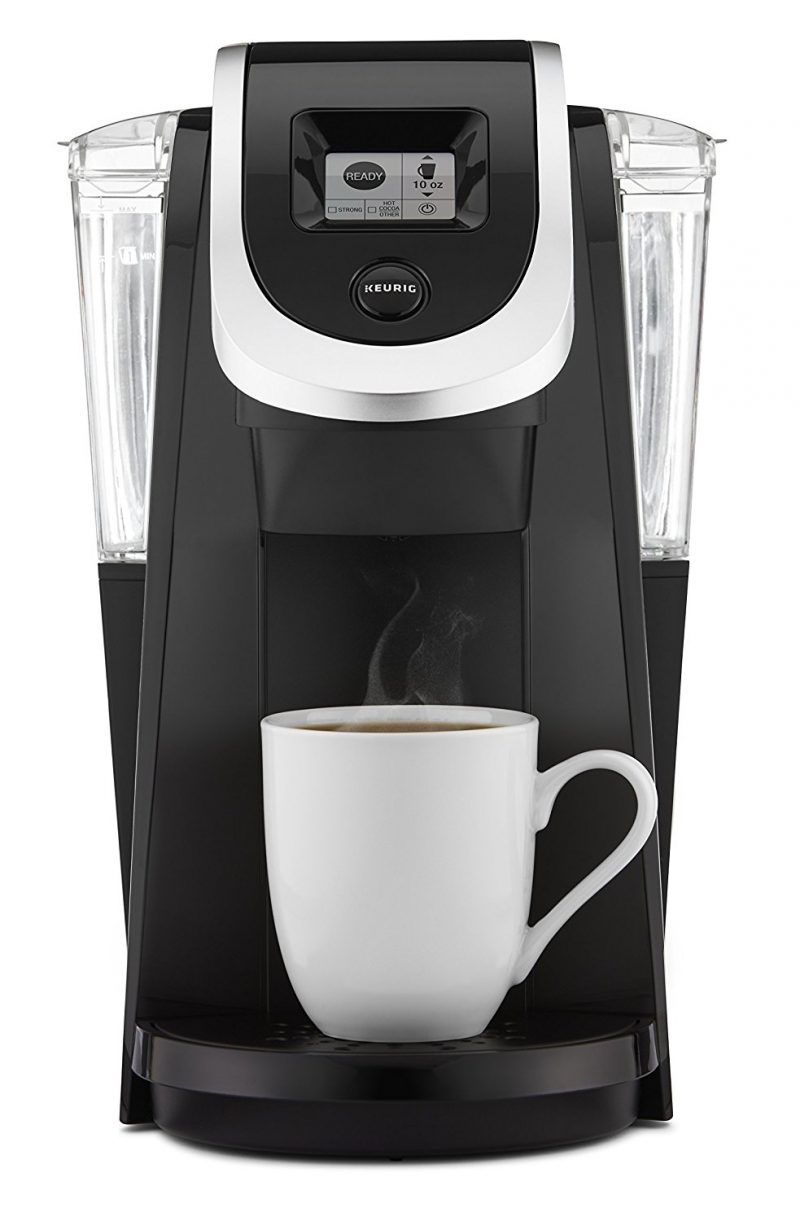 The Keurig coffee maker comes with 4 K-Cup pods, a water filter handle, two water filters, and a bottle of descaling solution. Keurig's updated style also features a 40 oz. water reservoir, which stores up to four cups of water for brewing. The reservoir is also removable for easy cleaning.
Brew sizes for the single serve Keurig coffee maker include 4, 6, 8, and 10. oz. You can also brew a carafe of 22, 26, or 30 oz. using K-Carafe pods. In addition, Keurig has a strength control, which enables you to brew a bolder cup. A removable drip tray is easy to clean and catches any excess drips.