Shoe Storage Ideas for Small Spaces
Posted On August 8, 2020
Shoes: You can't get enough of them right? But having too many shoes can be a problem if you have limited space. Thank God, there are several shoe organization and storage options available for those who have a growing shoe collection. Below are some of the more popular options.
When you buy something through Shop Home Idea's retail links, we may earn an affiliate commission.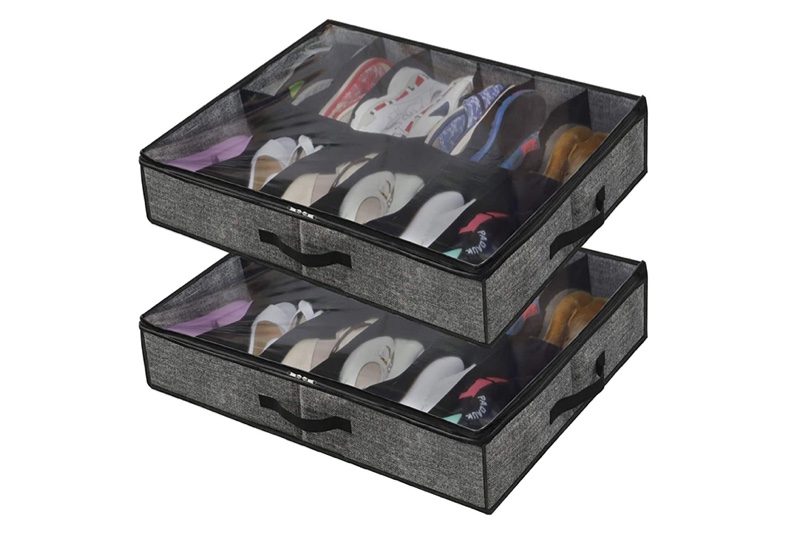 Underbed shoe storage bag
The space under the bed is often unused, making it the perfect place to store your shoes. To organize your footwear under the bed, you can get an underbed shoe storage bag. Some types can hold as many as 12 pairs of shoes. Get one that is made of breathable fabric to allow air to flow in and out to keep your shoes fresh. A clear vinyl window offers a quick way for you to see your shoes. Apart from shoes, these storage bags can also hold other items. The advantage of having an underbed shoe storage bag is you will need to pull it out every time you need to get your shoes.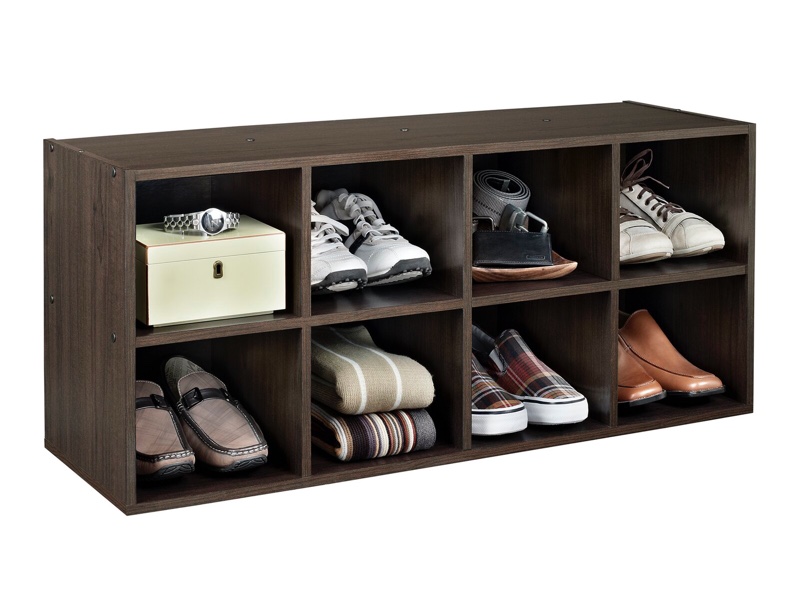 Shoe Cubby
If you don't want to hide your shoes and prefer that they be visible at all times, then a shoe cubby is a better option for you. Shoe cubbies come in different types and sizes. You can get one made of either plastic, fabric, wood, or metal. One of the best things about a shoe cubby is that they make it convenient for you to see and choose the shoe you want to wear. Many shoe cubby is modular, so you can easily buy more cubbies as your shoe collection expands. The most significant disadvantage is that they are not as space-saving as an under the bed shoe storage bag. Still, getting a shoe cubby is a great way to get your shoes organized.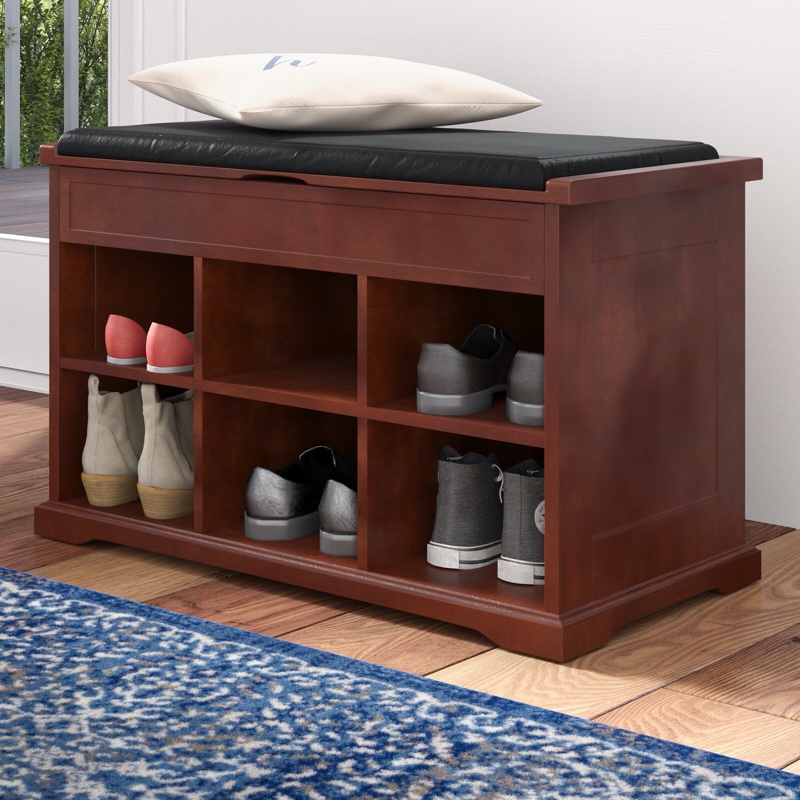 Shoe storage bench
What's better than having a bench? Having one that can also store shoes, of course. Getting multifunctional furniture is one of the best ways you can save space in your home. It can also help you save money since you're getting two furniture for the price of one. You can use the bench for sitting on while you comfortably put on your shoes. Get a robust unit that can hold even the heavier members of your family. One of the disadvantages of having a shoe storage bench is that the number of shoes you can store in them is limited. Well, you can always get another shoe storage bench.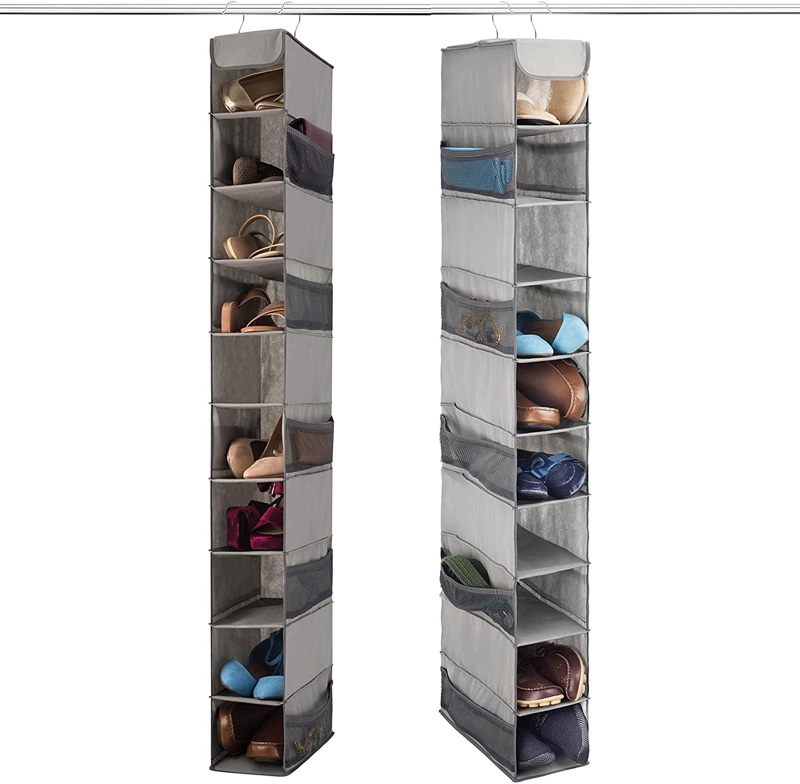 Hanging shoe organizer
The back of a door is another space that is often neglected and unused. By getting a hanging shoe organizer, you can use it as a storage space. This is an ingenious space-saving solution that can free up precious floor area in your home. Hanging shoe organizers come in two types: one that allows you to store your shoes in a vertical position and another one in a horizontal position. An advantage of this kind of shoe organization solution is that it is not as sturdy and durable as, say, a shoe cubby or bench.
Homepage photo: Shutterstock.com