Sprucing Up Your Home with Wall Art From Etsy & Redbubble
Posted On January 9, 2021
Usually, in interior design, wall art is treated as an afterthought. It gets dealt with last, long after the paint coat has dried and all the furniture has been arranged. But we're here to argue that you're missing out on so many design opportunities by putting the wall art in the last. When picked carefully from go-to wall art sources like Etsy and RedBubble, wall art can give your entire space a design direction.
Today we have curated a guide to give your space the ideal makeover by using the perfect wall-art from sites like Etsy and RedBubble!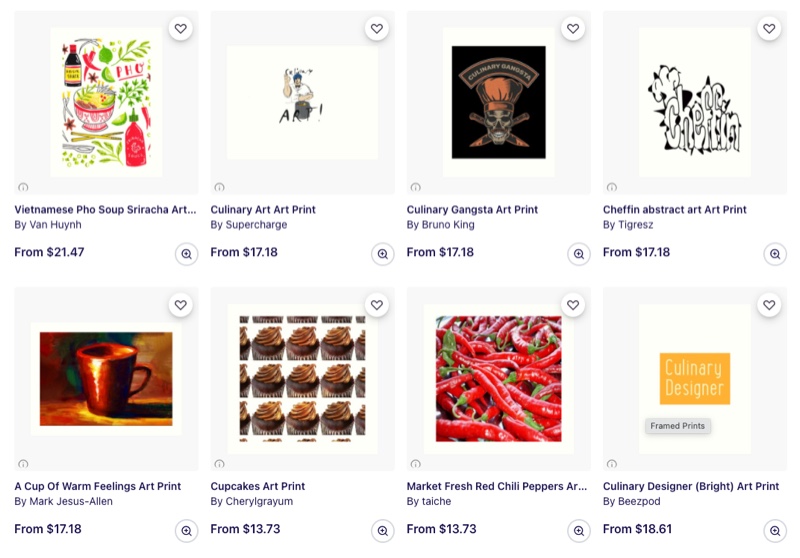 When you buy something through Shop Home Idea's retail links, we may earn an affiliate commission.
For the Kitchen:
While decorating our homes with wall art, we generally tend to forget our kitchen. There is no doubt wall art needs to be added here. The spaces above cabinets are perfect for hanging frames. Go with funny or more social prints from Etsy or RedBubble that make us smile and make mornings easier!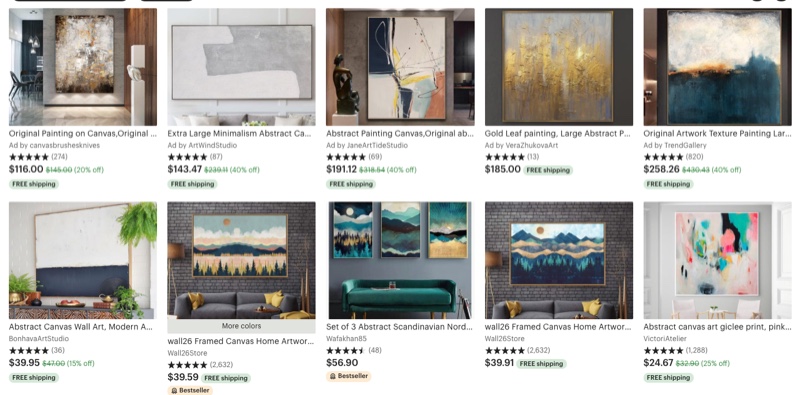 For the Bedroom:
A bedroom is a place where we unwind from all our stresses, and the wall art should reflect that. The perfect placement for art in the bedroom is directly on the wall over the bed or on the wall opposite the bed. Pick some abstract pieces with soothing colors or tones on Etsy or RedBubble. Keep the frames minimal- canvases or gallery-frame works great as well.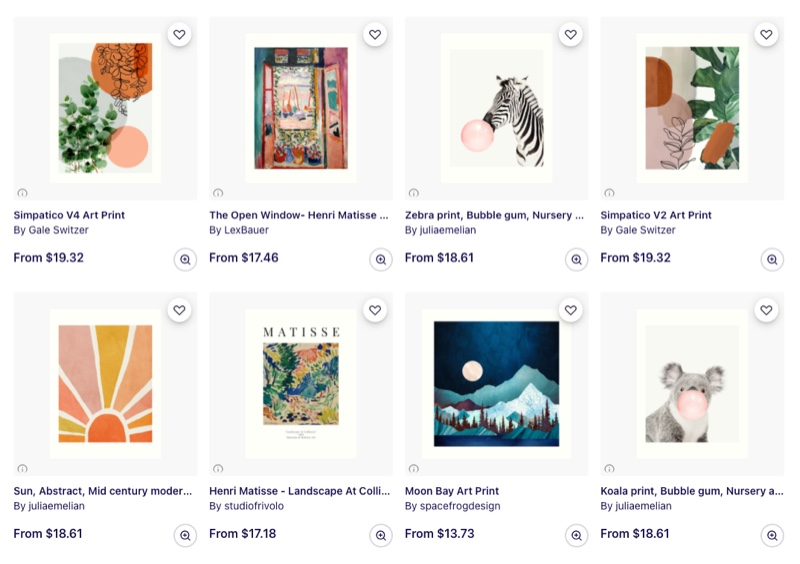 For the Living room:
Among all the rooms, the most fun room to decorate with wall art is the living room. Selecting the right piece is essential in provoking conversation and setting the vibe of the space. Opt for one large-scale piece or a large gallery wall; it'll create an impact without being intimidating.
Final Words:
A space that has always been suffering from an identity crisis can suddenly make sense by merely adding some beautiful artwork from websites like Etsy or RedBubble. You will be amazed to see how the addition of some art pieces from the fantastic collection of these websites can change an area's overall feel. No matter what your taste in art is or what your design stabilities are, you'll find a myriad of art pieces from Etsy or RedBubble to help bring the space to life.