Sugar Sweet Sunshine Bakery in New York Review
Posted On February 10, 2018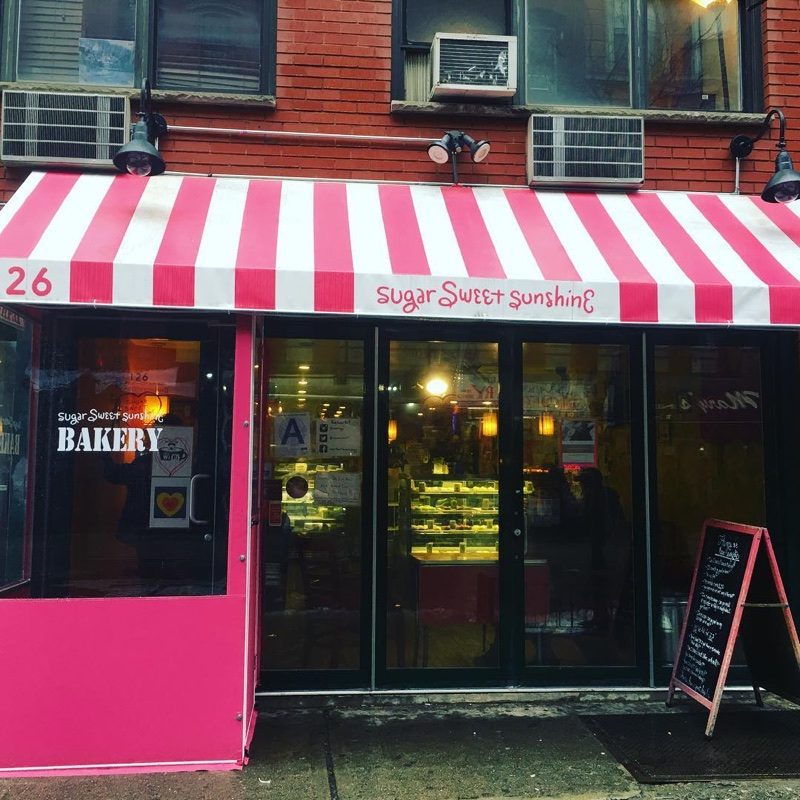 The Sugar Sweet Sunshine Bakery is a dessert shop located in New York City. The bakery is located in the Lower East Side at 126 Rivington St. Their menu includes cupcakes, cakes, pies, puddings and specialty drinks. Having gone to this location multiple times, I must say that if you live in New York, or are simply visiting it's definitely worth going.
Related: Sap! Maple Seltzer Water Review | As Seen on Shark Tank

Sugar Sweet Sunshine Bakery Review
I am personally a fan of their strawberry rhubarb pie–it's the perfect balance between sweet and tart with a delicious buttery crumble top. I also enjoy their apple pie. Another good eat is their banana pudding. Although I have found many good reviews of their cupcakes, however, the one which I tried came across as dry and too light on sugar for me. Perhaps I got a bad batch. Who knows?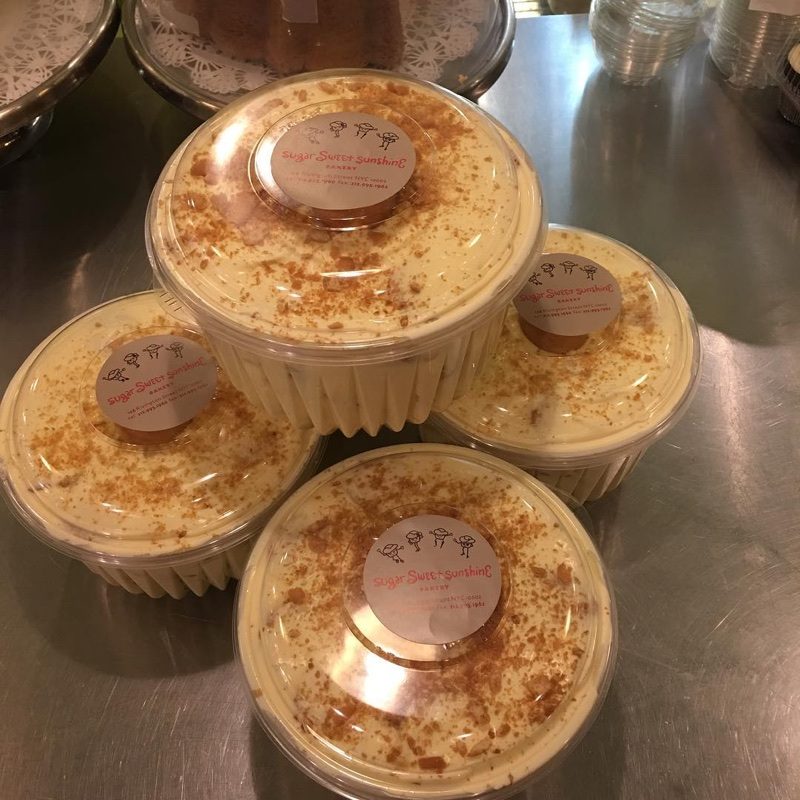 Another item of theirs I would recommend to try is their brownies. I have eaten their chocolate brownie which includes chocolate chips. It's the perfect gooey texture with a rich chocolate flavor. If you're not a huge chocolate fan, you may want to try their yum yum bar. It includes shortbread crust with chocolate chips, a raspberry preserve and macadamia nuts.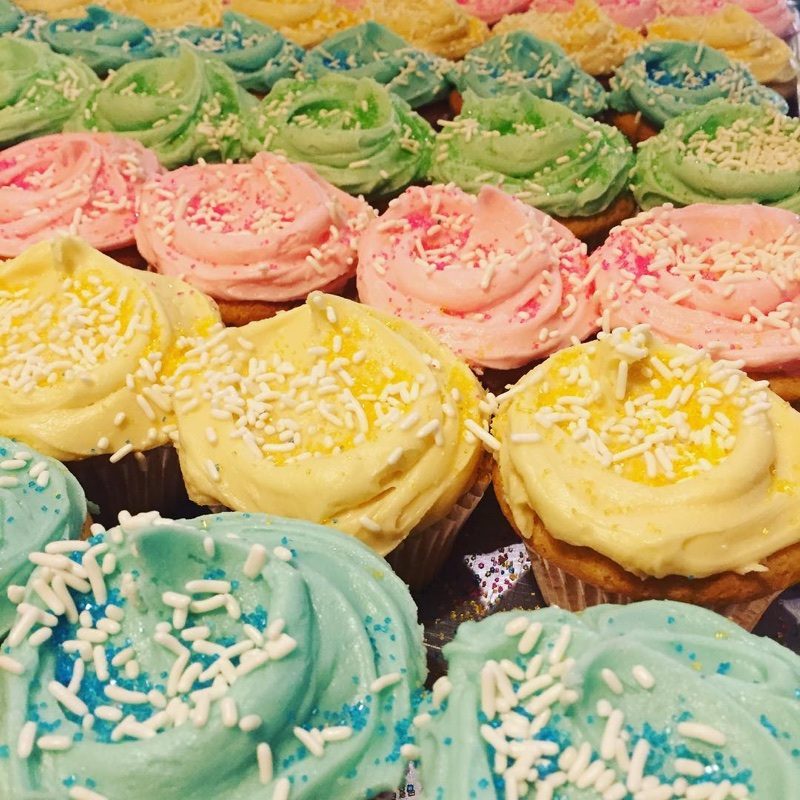 Pricing: Compared to a lot of other desert shops in New York, Sugar Sweet Sunshine Bakery's pricing is affordable. Unlike other places, their portion sizes match up to their prices. You can get a small pudding for $5, a single cupcake for $2.50 and personal pie for $6.50.
Ambience: There is not a lot of seating available, but if you want to stop here with a few friends, there's a little space. The staff is nice as well.
Final rating: ★★★★★ – 5 stars for good price, desserts and variety of options.