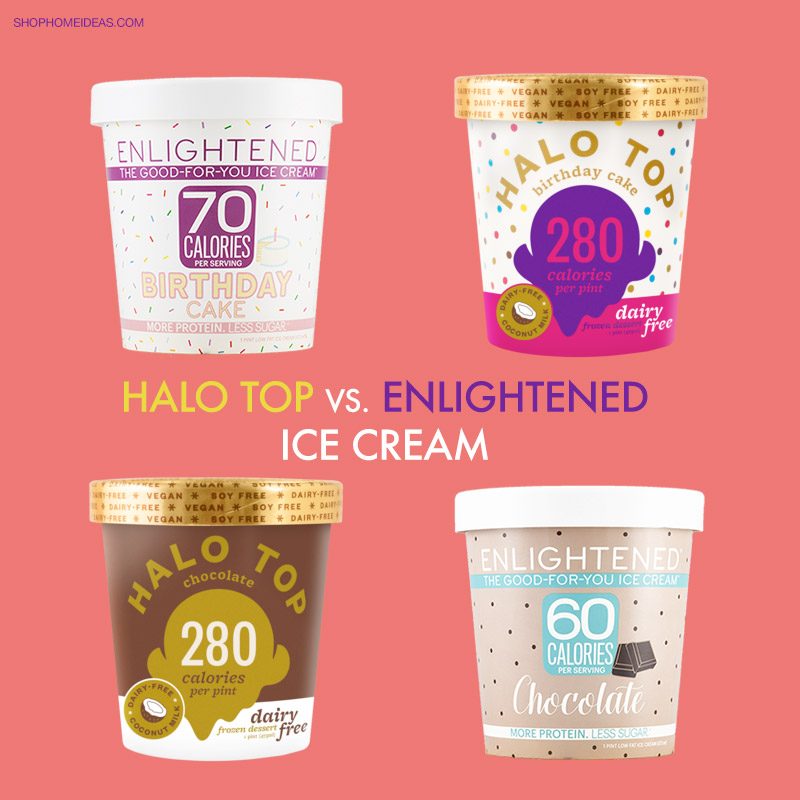 If you are looking for a low-calorie and high protein alternative to regular ice cream, there are two brands widely available. Halo Top and Enlightened ice cream offer healthier options to full fat ice creams. Which one tastes better? Read our review to find out below.
Halo Top
The first brand we will be taking a closer look at is Halo Top. Founded in 2012, Halo Top currently has over 50 flavors including dairy and dairy-free. In a pint, calories range from 280 to 380. So how do they get ice cream to be so low in calories? Halo Top uses low-calorie organic Stevia–a plant found in Uruguay. They also use Erythritol, another sweetener found in fruits like pears and grapes. In each pint, you can also find 20 to 24 grams of protein.
Related: Sugar Sweet Sunshine Bakery in New York Review
Continue reading Halo Top vs. Enlightened – Which Low Calorie Ice Cream is Better?